01.04.2019
neisse film festival
We are very happy to announce that we have received a confirmation from this year's Neisse Film Festival! So before London, our film will be shown in the border triangle of Germany, Poland and the Czech Republic. Where and when exactly, we'll give it away soon!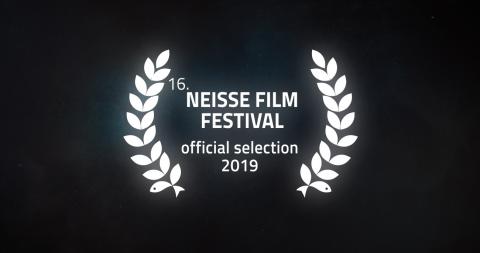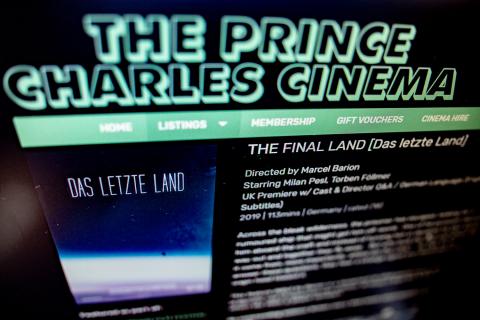 04.03.2019
sci-fi-london film festival - poster
Nice poster of the Sci-Fi London Film Festival! We are very happy that we will show our film in such a friendly setting and in such a wonderful city. We don't know yet when and in which of the cinemas our film will be shown, but as soon as we have new information, we'll announce it here.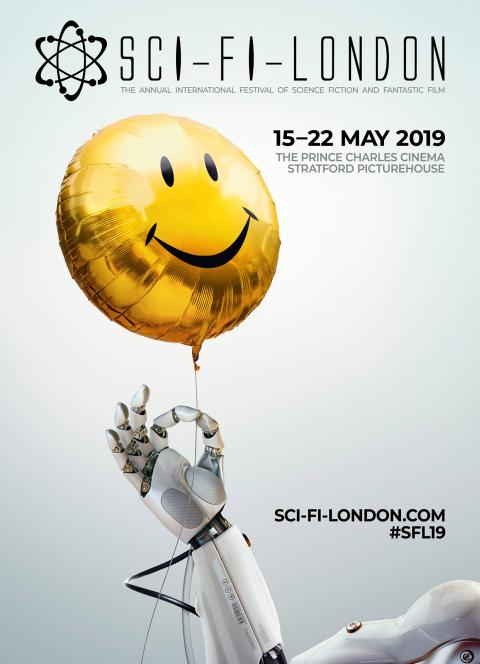 28.02.2019
three successful special screenings in siegen
Everything went off successfully. Three times our film was shown in Dahlbruch, three times we were invited to exhibit props, costumes, models, photos and drawings in the foyer, three times most of the 714 spectators stayed for the Q&A round - and none of the Q&A rounds were similar to the others, each time different topics came on the table. So three times we could be very satisfied and we still are.
The one-on-one conversations, which came up again and again, were also very nice. There were new points of view, new ideas about the film, there were discussions about details as well as about the big picture, the whole. The story, the world, the meanings, the frankness and empty spaces in the narrative, the whole design, the way it was made, the methods, the production - in the end, everything was a topic at some point. After all, there's a question that's been asked every single time: Whether there will be a part II... :-)

Now we have to continue with the making-of and make various preparations for the upcoming festival in London...
22.02.2019
accepted: sci-fi-london film festival
Great news: We have been accepted by Sci-Fi-London Film Festival! This will be our UK-Premiere and our first screening outside of Germany. The festival specializes in science-fiction cinema and will take place in the midst of may in London. Cheers!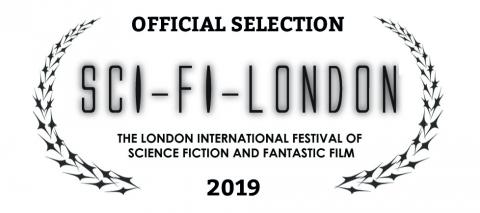 20.02.2019
"best sci-fi / horror feature"
The tiny but friendly "Berlin Independent Film Festival" is over and has now awarded our film in the category "Best Sci-Fi / Horror Feature" - of course with an emphasis on Sci-Fi! Who would have thought that - we are very happy!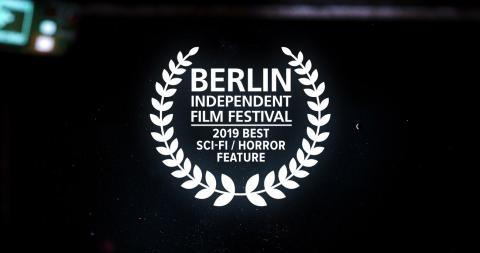 11.02.2019
our film at BIFF 2019
This was the ticket you got until yesterday evening at the lovely Berlin cinema Babylon when you wanted to watch our film. Of course we were also there ourselves and we were especially happy that most of the viewers were still sitting for the Q&A session after the film despite the advanced hour. Meanwhile we've returned to Siegen.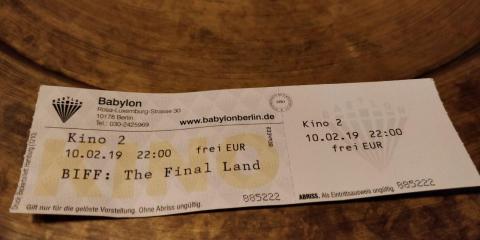 09.02.2019
Let's go...
Now we're going to the capital. Because tomorrow evening at 10 pm our film will be shown at this year's "Berlin Independen Film Festival" (BIFF). Are very curious...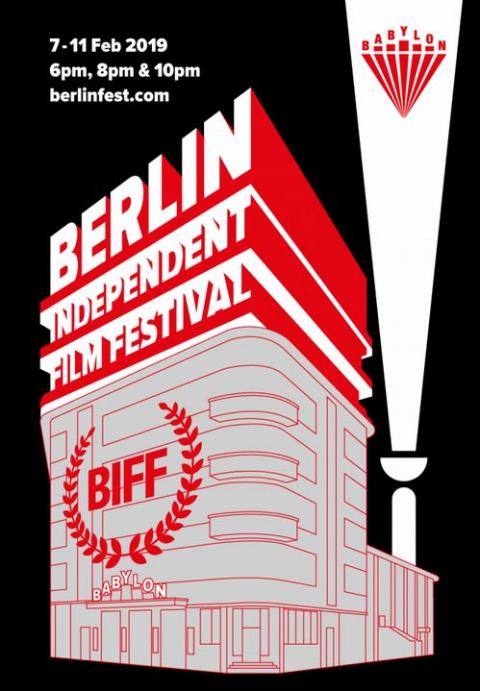 19.01.2019
FFMOP - Award ceremony and film party
At the Max Ophüls-film party - everyone in a good mood and somehow relieved. It feels so good to have simply been a part of the festival and to have contributed to the diversity of the films. "The Final Land" was one of the 16 competition films of FFMOP 2019, was nominated for several awards, and thus received much more attention than one could have imagined when we started the project seven years ago.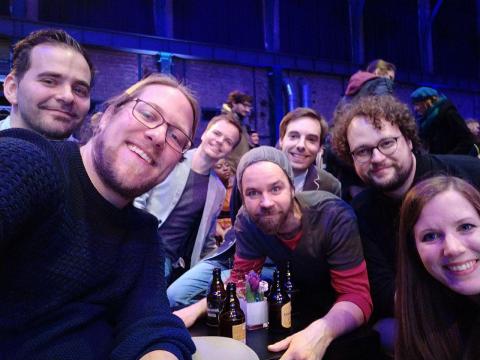 16.01.2019
first interviews, question rounds and a review
Yesterday evening we saw our film for the first time on big screen, together with almost 300 cinema-goers. There was applause and the reactions at the Q&A session (and also afterwards at the corridors of the CineStar in Saarbrücken) were positive throughout. To our surprise people from Cologne, Karlsruhe and even Hamburg came to join us...!

Later we had a nice 30-minute talk with Sonja Marx from Saarländischer Rundfunk - and soon found the first film review on SR.de.

One sentence from it made us especially happy: "There is no humor like in the thematically related student Ulk "Dark Star" (USA 1974, director: John Carpenter), but a lot of claustrophobic despair, which in its best moments almost comes close to "Das Boot" (D 1981, director: Wolfgang Petersen)." ;)
© 2013 - 2020 | Impressum | Datenschutz